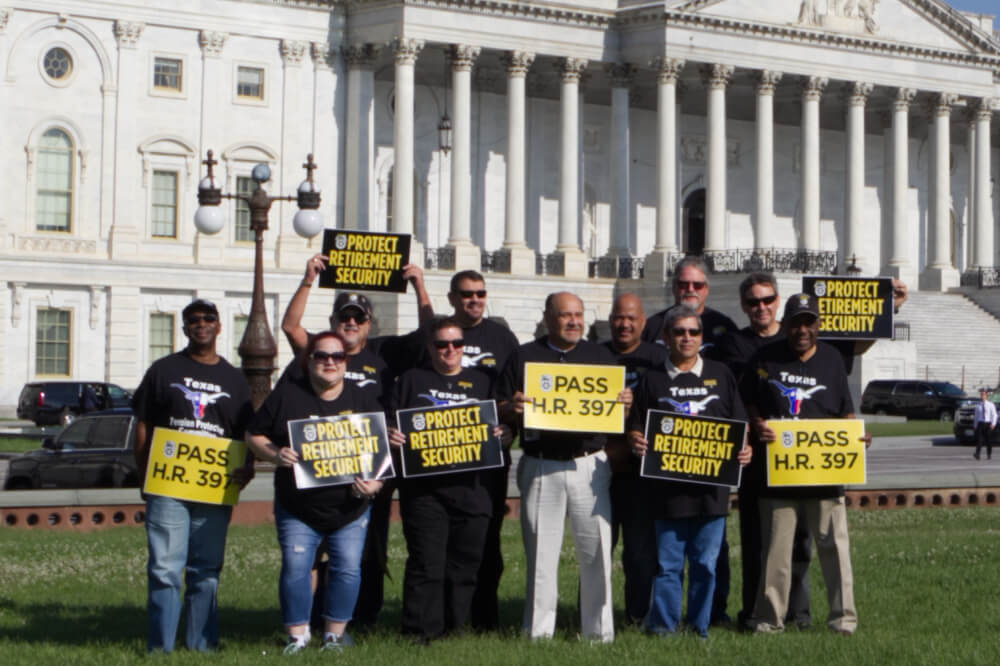 More united than ever: retired from work, but never retired as Teamsters!
Come get reacquainted with old friends over lunch! Retirees discuss issues that directly affect them, such as social security, health insurance, pensions, and retirement.  Additional topics include political issues at the local, state, and federal levels and an exchange of ideas and advice on how to resolve specific issues that affect individuals within the group.
Retirees Meetings for Fall / Winter of 2019 and Spring 2020
September 12, 2019
October 10, 2019
November 14, 2019
December 12, 2019 (lunch provided)
January 9, 2020
February 13, 2020
March 12, 2020
April 9, 2020
May 14, 2020 (lunch provided)
June, July, and August – no meeting
Dues for 2020 are due starting January 2, 2020.
Retirees are encouraged to reach out to President Dan Morris directly at 281-560-2060.
Pension Reform
We continue to monitor Congress's work on HR 397 and S 2254, which are the U.S. House's and U.S. Senate's bills, respectively, on Multi-Employer Pension Reform, also known as the Butch Lewis Act which directly affects the Central States Pension Fund.
As we move through this Congressional year and into 2020, we may call upon our retirees and general membership to reach out to elected officials, including our Senators to help keep pressure up to pass these bills and move them forward.